Discover the world of VICELAND

,
watch anytime and anywhere
Free 2017 access

to VICELAND for Fido mobile customers ends on March 31, 2018.
Get On-The-Go access to VICELAND content via the VICE App

Discover a new worldview with inspiring and original content spanning music, travel, tech, food and culture

Access and watch from your home computer or laptop
Already a Fido customer?


Then you're good to go.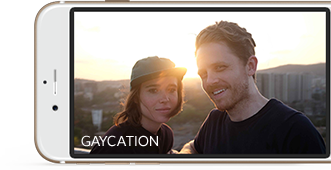 Not a Fido

customer?

Check out our phones and plans to get connected to VICELAND.
WHAT TO EXPECT FROM

VICELAND
States

of Undress

Hailey Gates explores global fashion and issues the industry often ignores, showing us what the world wears, and why.
The Therapist
Therapist Dr. Siri Sat Nam Singh sits down with hit recording artists to help reconcile their troubled pasts.
Motherboard
The future is wonderful, the future is terrifying. Join Motherboard in exploring the more cyberpunk side of our world, from real-life cyborgs to guns that aim themselves.
Huang's World
Eddie Huang travels the globe to discover various cultures through food, and learns a bit about himself along the way.
Earthworks
A series of journeys with some of our favorite bands to places that are just as important to them as they are to our ecosystem.
Moltissimo
Mario Batali cooks Italian food according to his guests' origins and personalities at the MUNCHIES kitchen.
American Boyband
Kevin Abstract wants to be a pop star. Along with his boy band "Brockhampton" he is on a mission to find success.
WATCH VICELAND

AT HOME

On your desktop or laptop.

All shows are available online in full.
HOW TO

WATCH VICELAND

Watch as the one and only Matty Matheson from the hit show Dead Set on Life walks you through getting your free access in 5 easy steps.
Offers subject to change without notice. Access ends March 31, 2018. Services not provided by Fido and subject to third-party terms and conditions.
Available with prepaid and postpaid Fido Mobile plans; to access these services, you must use a Fido device that can receive text messages. Cancellation of plan or account will end access to this promotion. Data consumption: approx. 8 MB /min. (varies based on length of video, stream quality, device and other factors). Standard overage/roaming charges apply.